Last year I made the decision to spend Christmas in Japan and another reason to go in December was the solo live of
Kiryūin Shō
at
Nippon Budōkan
.
There was a great crush on the tickets and it wasn't possible to get some, either via fanclub lottery or at the regular ticket sale.
But there's always a plan C and so I asked my friend Aya to buy some FUCKING EXPENSIVE tickets via online auction.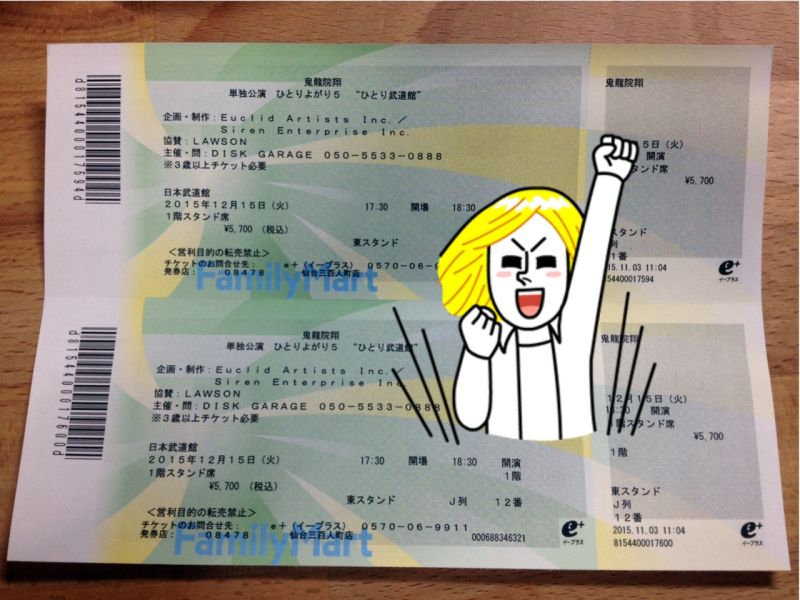 When Aya sent me that picture via LINE that she got the tickets I almost cried and I was so happy! Michi and I arrived on 13th December in Tokyo.
Tuesday morning we met with Aya at Tully's Coffee for breakfast and she handed over the tickets.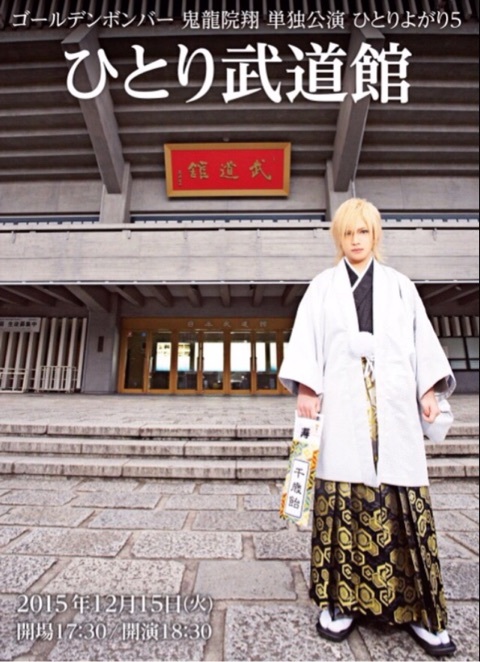 Since 2011
Kiryūin Shō
is holding a solo one man live once a year, mostly it's around Christmas time. I have never been to his solo live so I was very excited!
I'm a big big fan of
Golden Bomber
and vocal
Kiryūin Shō
is my favorite member.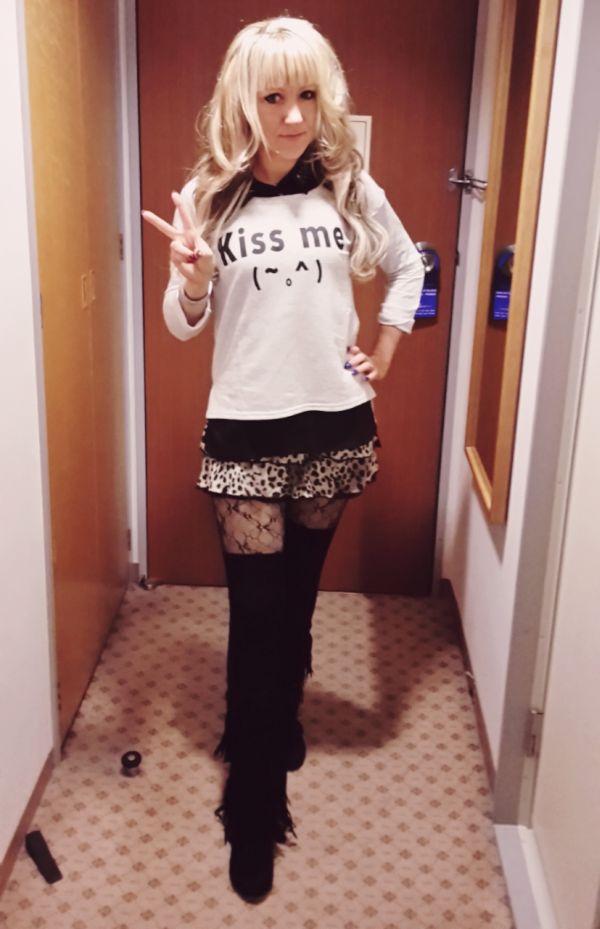 Ootd:
sweater: Tally Weijl
blouse: Tally Weijl
skirt: d.i.a.
tights: Ma*rs
boots & overknees: eBay
I chose that sweater with 'Kiss me' print 'cause it's one of
Kiri-chan's
quotes at his blog and some time ago he used it at lives introducing himself.
After preparing Michi and I made a brief stop at the smoking area 'cause I was too nervous and then we left Hamamatsuchō area for the
Budōkan
.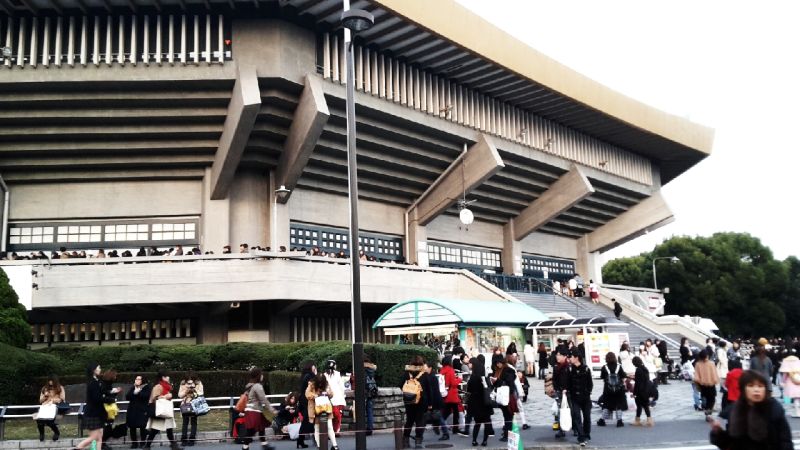 In front of the
Budōkan
were a lot of people and the row for the merchandise was kind of never ending. I wanted to try to get some after the live so Michi and I had enough time left to walk around, to watch the people and to talk.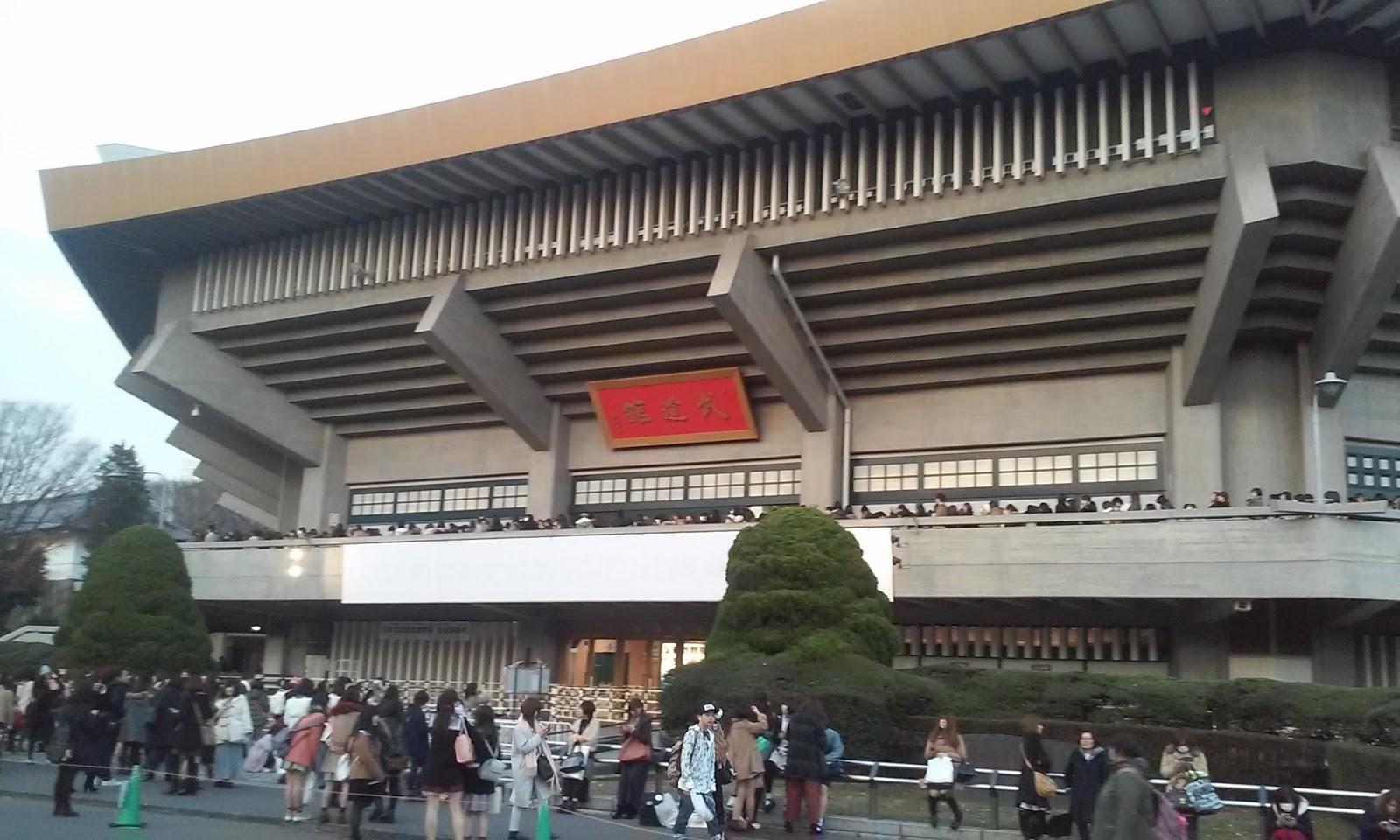 the selfmade banner *lol*
While the fans at a Golden Bomber live wear casual band shirts or cosplay the people were more dressed up.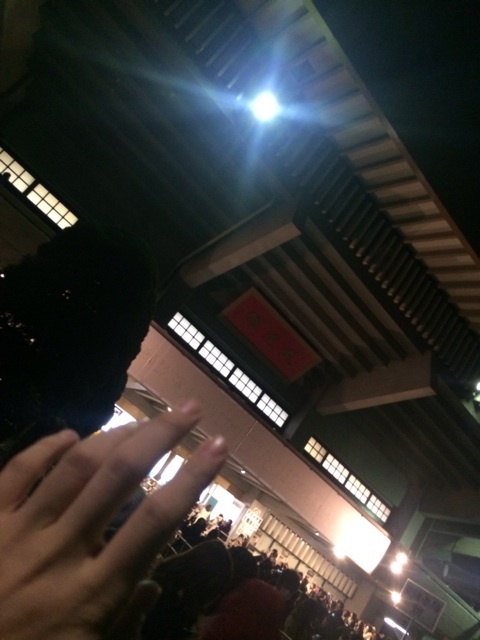 picture from Juns Twitter
When I was standing near the parking places I notized a guy taller than me who was passing by. He wore dark clothes, leather jacket, nerd glasses, face mask and a cap which showed half blonde x half black hair. First I thought maybe a cosplayer but no cosplayer could be THAT perfect and my eyes focussed him some steps and then I was sure: it was
Utahiroba Jun
, bassist of
Golden Bomber.
A few hours later I saw that picture on his Twitter. My heart stopped beating!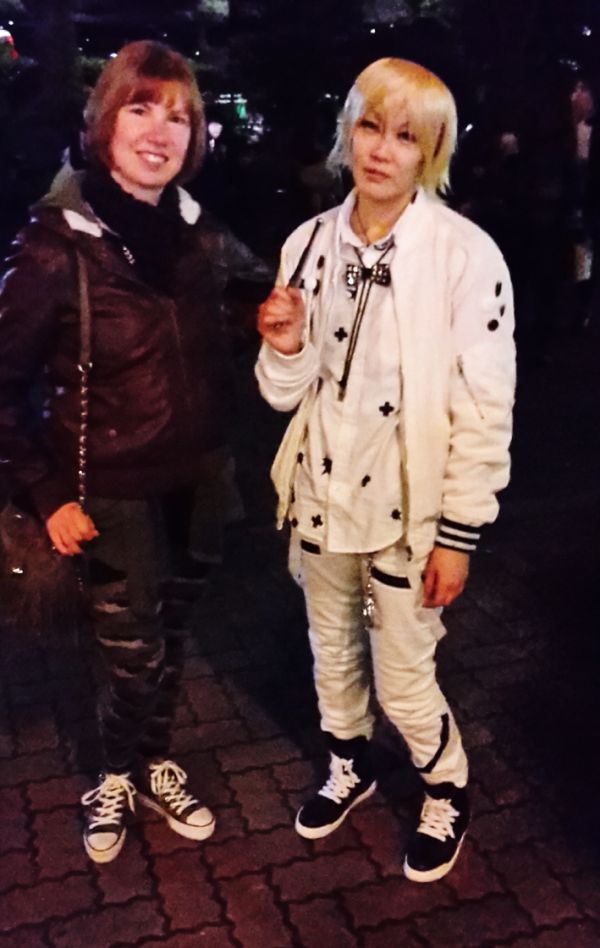 Michi discovered some less cosplayer dressed as
High & Low Shō
and asked for a picture. Some girls were walking around with snacks and we got some. Very nice!
At 05.30 p.m. the doors opened. The organisation was perfect, there were different rows for arena, 1st and 2nd stand and we quickly found our seats at 1st stand.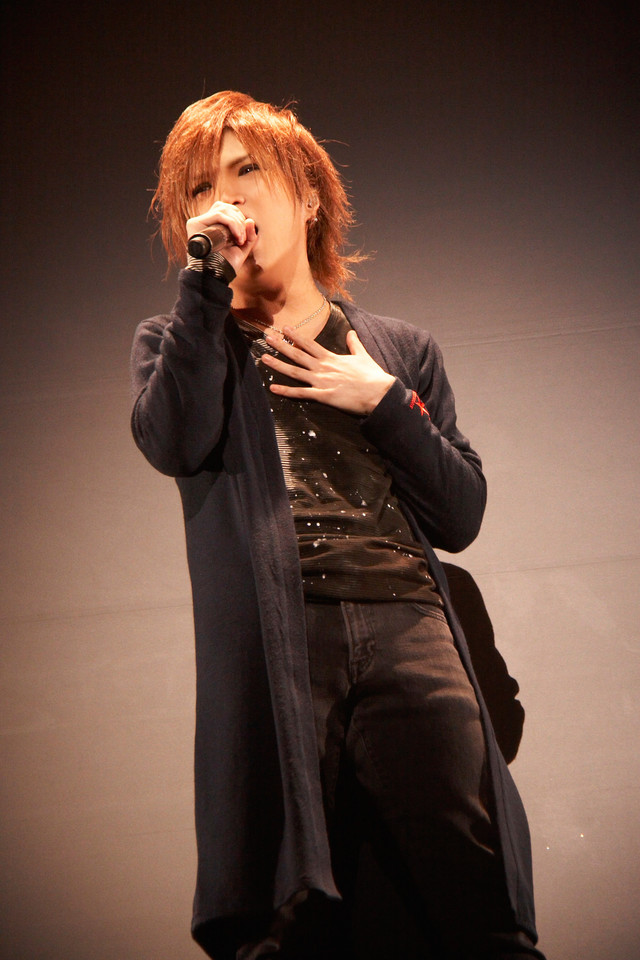 Dead on time the lights were dimmed and the shadow of
Kiryūin
appeared on stage. After a shy bow and amid the applause of the crowd he started with the song
Sayonara Fuyumi
.
The lyrics were shown on the big screen and sometimes the ballads were illuminated beautiful.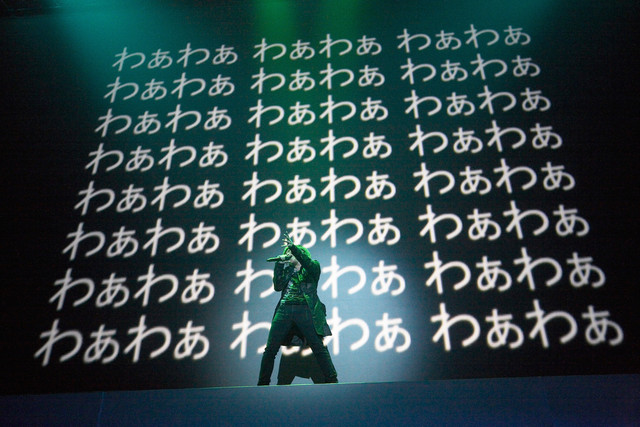 After a few songs
Kiri-chan
gave us a welcome. I have to say that I was first a little bit doubtful.
Golden
Bomber
lives are always funny, full of energy and very entertaining.
So I wondered if he is able to achieve something alone on stage just with his singing?
He is!!!!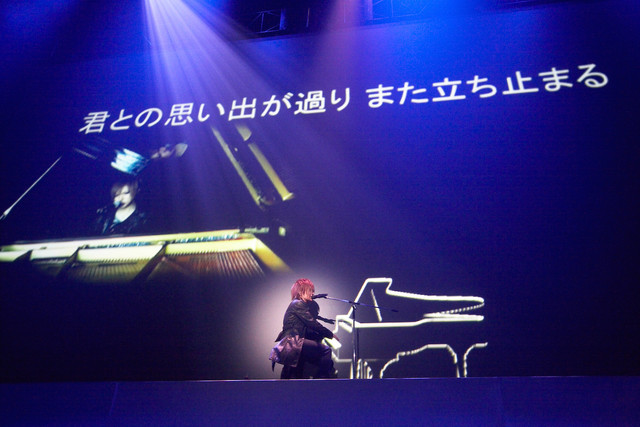 This little guy fascinated all people just with his warm voice! I started to cry at the piano medley and I heard a lot of people sobbing around me, too.
And there were another surprises like picture slide shows, the usual QVC shopping channel show with a confused
Kiri-chan
(he always mistook the prices) and also a 3D show with using our cards we found at the beginning on our seats.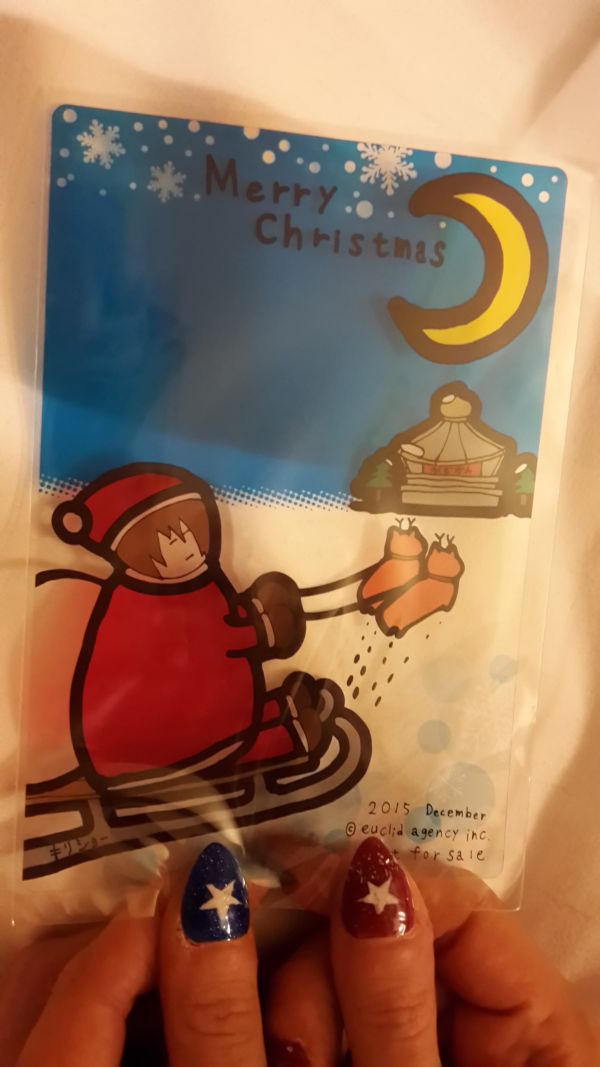 While
Kiryūin
performed
HEN
he jumped into the arena and was running through the seats. Also he passed the 1st and 2nd stand so we were able to feel close to him.
☆ SETLIST ☆
01. Sayonara Fuyumi [さよなら冬美]
02. Mou bandoman ni koi nante shinai [もうバンドマンに恋なんてしない]
03. Fudanshi [腐男子]
04. Mou aenaku naru nante [もう会えなくなるなんて]
05. Yogisha [夜汽車]
06. Reue
07. Kimi ga inai ma ni [君がいない間に]
08. Kataomoi de ii [片想いでいい]
09. Hisou [悲愴]
10. 「a」
11. Piano Medley
・Sayonara Sayonara Sayonara [さよなら、さよなら、さよなら]
・Ano Subarashii Asa wo mou ichido [あの素晴しい朝をもう一度]
・Gomen ne Aishiteru [ごめんね、愛してる]
12. Isogashikute yokatta [忙しくてよかった]
13. Love Days
14. Life is allright [らふぃおら]
15. Ashita no Show [あしたのショー]
16. Haru ga kuru mae ni [春が来る前に]
~ Encore 1 ~
17. Oh My Love!
18. HEN
19. Hirogaru Sekai [広がる世界]
~ Encore 2 ~
20. Nakanaide [泣かないで]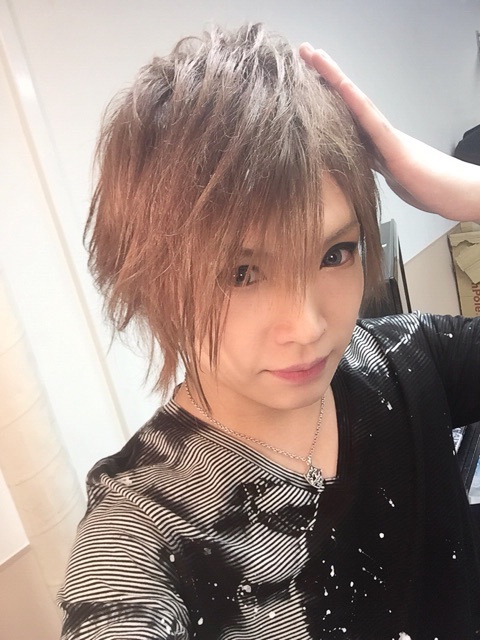 That evening overwhelmed with emotion!
Kiryūin
is a respectful artist, very kind and charming and after the live I loved him much more than before (if it's possible xD).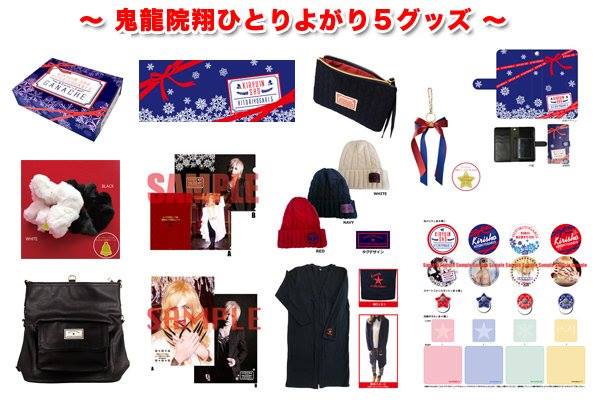 I tried to get some merchandise, I was one of the first in the row after leaving the hall but the bag charm I wanted to have was sold out, of course!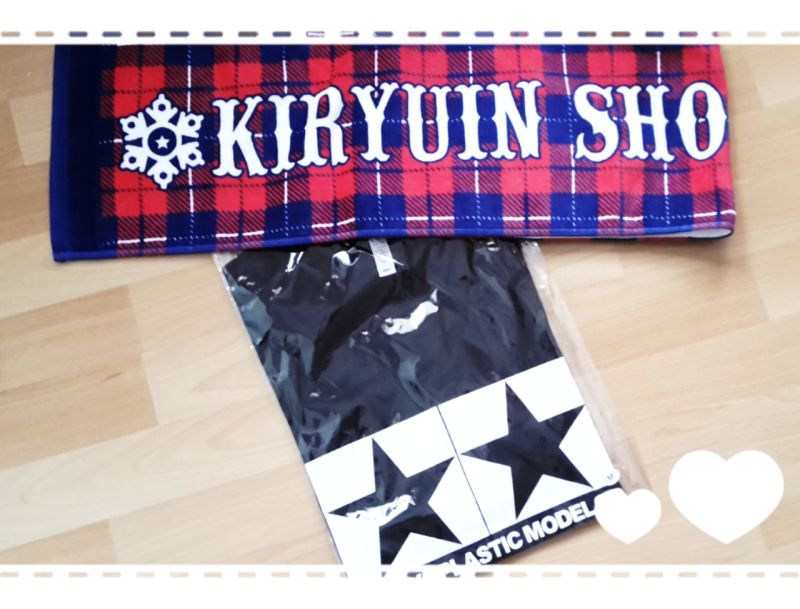 So I just bought a towel from the last year and also a black Tamiya shirt. I didn't like the design of this year. But all in all I was the happiest person all over the world and even the tickets were expensive as fuck it was worth it!
Bye!
*live pictures by natalie.mu